Paradigm
By working together, we reduce redundant efforts, identify the most promising biological targets, and prioritize the best compounds for optimization.

The standard non-collaborative discovery model has not been particularly fruitful. Relatively few new drugs have been launched over the last 50+ years and there are no new first-line regimens.
We employ the following discovery paradigms:
Phenotypic screening followed by target ID
Target based screening
Virtual Screening
Information based

Known antibacterial drugs
Natural products with antibiotic activity
Compounds with activity against orthologs
Collaboration and Teamwork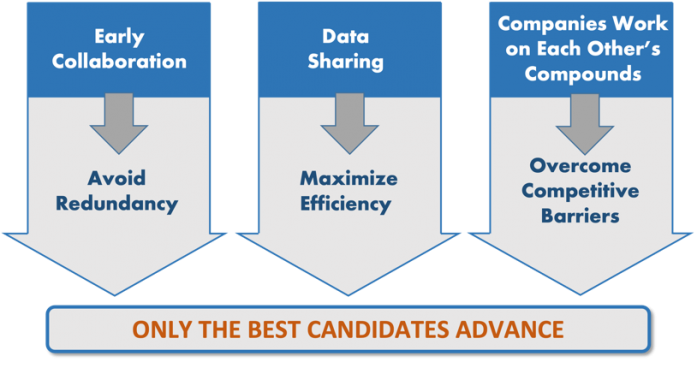 The TBDA is a new paradigm for drug discovery and offers an approach that addresses many of the bottlenecks in the way TB drugs are currently discovered.
How We Work

Focus Areas
We are currently focusing on nine areas which we believe will contribute to improved therapies and regimens, they are:
Chemical diversity
Phenotypic screening
Target essentiality and vulnerability
Genetically modified whole-cell activity (hypomorphs)
Metabolic impact
Diverse animal models
Mimicking different compartment with multiple conditions (e.g. pulmonary lesions)
Lesion and Mtb PK/PD
Combination prioritization (in vitro and in vivo)
Member Organizations
Member organizations are a mix of academic institutions, pharma and biotech companies, research institutes and product development partners.