Seattle Children's Research Institute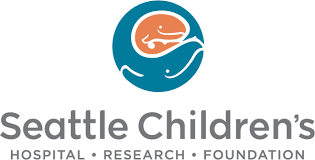 Center for Global Infectious Disease Research
Seattle, Washington USA
Member since 2020
Representative
Tanya Parish, PhD, Professor
Team
Sultan Chowdhury
Arielle Butts
Lauren Ames
Eric Greve
About
Our current research is focused in two main areas: (i) understanding the biology of the global pathogen Mycobacterium tuberculosis; and (ii) discovering and developing novel drugs for tuberculosis (TB) that are effective at curing drug sensitive and drug resistant tuberculosis.
Our current fundamental research addresses mechanisms of antibiotic resistance, the mode of action of antibiotics and the investigation of essential cellular processes in mycobacteria.
Role & Expertise
Our role in the TBDA is to provide microbiological support to evaluate several novel chemical series for their potential as drug candidates for incorporation into a new drug regimen for tuberculosis. We work as a collaborative team to advance the most promising series based on biological and chemical properties. We have attractive chemical series which target cell wall biosynthesis, respiration, pH homeostasis, as well as those active against non-replicating and intracellular bacteria. We run all of the microbiological assays required to underpin compound progression from hit evaluation, lead generation and lead optimization and provide guidance and support for the team in decision-making. In addition, we work on target identification and mode of action for each high priority series using a combination of approaches.
Our applied work encompasses a range of early-stage drug discovery including assay development and high throughput screening, drug target identification and validation, and medicinal and synthetic chemistry.
References