Global Alliance for TB Drug Development

New York, New York USA
Member since 2014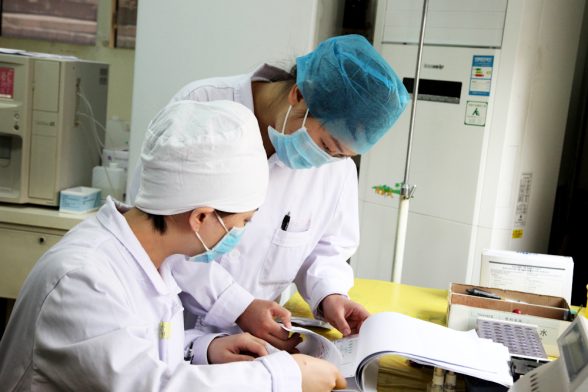 Representative
Nader Fotouhi, PhD, Senior Vice President, Chief Scientific Officer
Team
Todd Black, PhD, Senior Director, Biology
Chris Cooper, PhD, Senior Director, Chemistry
Takushi Kaneko, PhD, Senior Research Fellow
Guiying Li, PhD, Senior Manager, Project Management for Preclinical Programs
Natalya Serbina, PhD, Senior Project Leader, Biology
About
TB Alliance is a not-for-profit organization dedicated to the discovery, development and delivery of better, faster-acting and affordable tuberculosis (TB) drugs that are available to those who need them. Since our inception in 2000, TB Alliance has led the global search for and development of new TB regimens, catalyzing the field and convening cross-sector partnerships to forge the progress that is urgently needed for better TB treatments.
TB Alliance is a product development partnership (PDP) that is positioned to leverage a global network of public and private partners to most efficiently advance TB drug development. A PDP builds partnerships between the public, private, academic, and philanthropic sectors to drive the development of new products for underserved markets. PDPs retain direct management oversight of their projects, though much of the laboratory and clinical work is done though external research facilities and contractors. TB Alliance combines the research and development expertise of staff with the skills and resources of partners to harness the most promising science wherever it may exist around the world. This model minimizes costs, including overhead and investments in infrastructure, while optimizing scientific capability to speed new TB drug development. The business model and diverse partnerships allow TB Alliance to leverage additional partner services for every dollar invested in the organization.
In August 2019, TB Alliance received its first regulatory approval from the United States Food and Drug Administration (U.S. FDA) for pretomanid in a combination regimen for the treatment of people with highly drug-resistant forms of TB. The approval is for the use of pretomanid as part of a three-drug regimen with bedaquiline and linezolid — collectively known as the BPaL regimen.
Within one year of approval in 2019, pretomanid as part of the BPaL regimen was added to the Stop TB Partnership's Global Drug Facility catalog for TB medicines, received marketing authorization from the European Medicines Agency and approval from the Drug Controller General of India, and was included in the WHO guidelines for treatment of drug-resistant TB. More than 30 countries have procured pretomanid for use in BPaL and it continues to be studied through operational research in specific countries and through follow-up clinical trials to optimize the regimen.
Role & Expertise
TB Alliance has partnered with some of the world's leading drug developers to jointly manage TB drug discovery portfolios consisting of multiple TB drug discovery programs. This approach aligns target product profiles, makes efficient use of resources, and leverages the expertise and contributions of each partner to have a significant impact on the global discovery portfolio. TB Alliance jointly manages TB drug discovery portfolios with leading pharmaceutical companies, preeminent academic programs, and esteemed research institutes.
As a member of the Bill & Melinda Gates Foundation's TB Drug Accelerator Program, TB Alliance is involved in coming together as TB drug developers to share work and knowledge and accelerate the most promising discovery programs. TB Alliance's participation in this group helps to smooth new drugs' pathway from the lab to the clinic.
Discovering new drug candidates and advancing them into the clinic is crucial to forming the short, effective TB cures that will transform TB treatment. The close relationship between TB Alliance's discovery and drug development programs allows knowledge gained from clinical trials to feed back into the discovery of new drug candidates. As efforts evolve, the discovery team is pursuing new strategies to develop even more promising new regimens. As part of this approach, the organization considers the needs of the end user and procurer of the product when selecting discovery projects to pursue. These attributes include cost of goods, suitability for oral administration, and other practical as well as scientific considerations.
Links
Pathways to curing TB Series
References